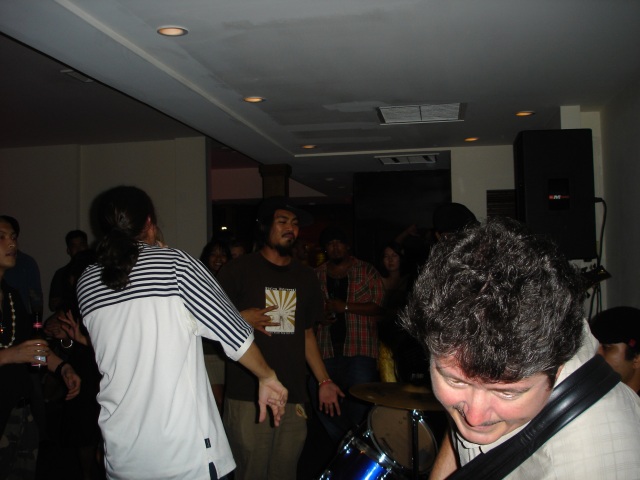 The Spacifics at Lotus Soundbar, July 21, 2007.
Went recording at Lotus Soundbar last night, since the Spacifics were playing. Was hoping they would be playing upstairs, but no luck. It was downstairs. In small areas such as downstairs at Lotus, recording live bands is always difficult. Initially, I wanted to have my mics coming from the ceiling, but there was nothing to clip them on to (the lights were a part of the ceiling, not coming out of), so I ended up putting them near the PA system's left speaker, so they would pick up the vocals clearly, pick up all of the instruments, and avoid audience chatter. There was no way I'd be able to have a set up within the audience, the place was packed. The recording would've came out fine, but every so often, my mics would get caught by the speaker's air burst. Argh.
Hopefully better luck next time.